<![if !vml]>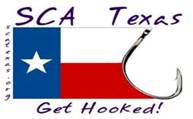 <![endif]><![if !vml]>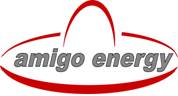 <![endif]>
Great News! SCA Texas is pleased to announce letras en cursiva and our partnership with Amigo Energy. Amigo Energy is a low cost electricity provider that can potentially save you hundreds of dollars per year over your current provider. In addition, Amigo donates a portion of your monthly bill to SCA Texas to help supplement the buyback program. It's a win-win proposition for your wallet and our bays. Click on this link to sign up today for the SCA!
<![if !vml]>
<![endif]>
Amigo Product

Rate (cents/KwH)

Credit Check /Deposit Required

Term

Monthly Market Platinum

9.52

Yes/Yes*

12 months

Power On

12.88

No/$200

6 Months

Residential Deep Discount

10.29

Yes/Yes*

12 months

Residential Max Miles

12.96

Yes/Yes*

12 months

Uniformed Discount

10.24

Yes**

12 months

* Depending on credit history, a deposit may be required to establish service.

** Uniformed serviceman can fax in a copy of their Military or Police id to qualify †for a reduced deposit payment if one is required.

Houston Rates in cents/kwh as of July 1, 2004
The retail power market in Texas looks very similar to choosing a long distance provider.† You simply pick the company that supplies your power at the lowest rate.† In general, providers other than the local utility which you are using today will provide substantial discounts over your current provider.
Your won't need new meter or power lines, your service will be exactly the same (your lights won't go off)

If you're not happy, you can go right back to the local utility (or another provider)

Amigo Energy is currently offering the least expensive power in their service territories while also donating 2% of itís proceeds to SCA Texas

Same day turn-on for orders placed before 10:00am in most locations
In Houston, Amigoís Monthly market Platinum product is the lowest price product in the state. †For additional information, specific product terms and conditions, and rates in areas other than Houston, visit the Amigo Energy web page at http://www.amigoenergy.com